The Marketing Works at Embedded World 2014

In cooperation with RS, we showed our new marketing platform designed to enable engineers to interact with complex products on-line.

Our service, The BenchSM, will be used to highlight the power consumption performance of various operational modes of MCUs designed for low power applications. Visitors were able to interact with the system during the three day event on the RS stand located in

Hall 5, Stand 451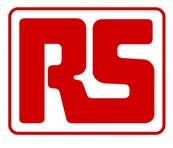 The Scope of our Collaboration with RS
We set ourselves the following challenge: is it possible to remotely measure the performance of low power MCUs to a level of precision that enables engineers to see the merits of specific parts? Can such an evaluation help them to make better informed initial product judgements?
Product Discovery
How would an engineer tackle this problem normally? Well they'll seek out product information through on-line resources, data sheets, on-line communities, white papers and so on. These efforts will lead to some early opinion forming and its highly likely that the engineer will build up some picture of the competitive landscape.
Pre-Evaluation
Having short listed some lead components, the next step is ordering an evaluation system and finding some spare time to review detailed documentation on the target products. It may be at this point that some special equipment needs to be reserved to ensure that evaluation work can proceed as planned without a hitch.
---
Initial Lab Evaluation
This is the first chance an engineer gets to evaluate the merits of components in the context of their intended design environment. With complex products like MCUs however, this can be a time consuming activity. There can be a steep learning curve in getting to know the product well, especially when the documentation runs to hundreds of pages. Worse still, the gotchas only appear once on the lab bench!

The Bench Provides an Alternative Evaluation Route
The Marketing Works has taken two MCU test fixtures and built a unique on-line interaction around those boards allowing engineers to work remotely (via the internet) with the evaluation system. A simplified MMI makes it easy to interact with the system and HD video feeds allow users to see in real time, the results of their interactions. An engineer gains a fast impression of product capabilities within a 10-15 minute session, no set-up issues, no bugs to resolve and no equipment to source and no need to wade through all the technical product details either.
For more context to this project, visit the DesignSpark blog posts below:
Post 1:
Who has the lowest power MCU.
Post 2:
A nano-amp probe able to validate supplier's MCU power claims.
Positive Outcomes
Overall, the development system we showed at Embedded World caused a huge amount of interest within the engineering community. Furthermore,our participation on the RS stand was seen as a significant contribution to RS's overall event. As RS's PR manager put it during the show:
'The Bench from The Marketing Works is one of the most exciting new technologies we have had available to demonstrate at a trade show for years. The Marketing Works made a terrific impact with their

presence

on our stand at the Embedded World show. Well done, I wish you much luck with this unique concept.'
Frank Behrens, PR Manager EMEA bei RS Components.
If you want to learn more, please
contact
The Marketing Works directly.